UNIQUE LOCATION IN FRONT OF LAOS BIGGEST BLUE LAGOON
Travel on THE LOOP of Khammouane Province
CLICK for informations about THE LOOP
CLICK for informations about Khammouane Province
---
---
Swimming & kayaking in the biggest lagoon of Laos
Just opposite our resort is a crystal clear springriver lagoon coming out from the ground.
A paradise for swimming and kayaking...!
PADDLE THE LAGOON by Kayak = LK50'000 per person - unlimited time
---
Caves
In the surounding area are some of the world biggest caves.
Some caves are easy to visit and others are challenging and only accessible with local guides. Still many huge caves are unknown and not yet explored.
This area is known by professional cavers as the "THE WORLD CAPITAL OF RIVER-CAVES"!
Kong Lor Cave
This world famous River-Cave is 7km long! It can be passed by Longtail-Boat in the darkness and exit on the other side of the valley.
Longtail-Boat can fit maximum 3 persons
Price per person: LK65'000 / $8
Duration of trip: Travers the cave and come back takes about 2 hours.
--> Wear shoes that can get wet <--
---
SUSTAINABLE TOURISM PROJECT
We have created a reliable income for the people in the Ban Tiou Village!
Rent their Longtail-Boats and travel on the pristine Hinboun River from the Resort to the Konglor Cave.
TAXI BOAT from the Resort to Kong Lor Cave
Longtail-Boat can fit maximum 3 persons
Price per boat (3 persons): LK200'000
Duration of trip: 40 minutes
--> Wear shoes that can get wet <--
---
Caving
There are some amazing caves just opposit the resort.
---
Tham Nam None Cave
This is one of the world's biggest River Cave and nobody know yet the real size!
You can do trekking inside the huge cave as long as you wish
The cave is believed to be 15-30km long.
Prices: include transport & cave entrance & guide
Half day = LK200'000 per person
Full day = LK300'000 per person
Duration of trip: Trekking inside the cave = 1-8 hours
Minimum of 4 Pax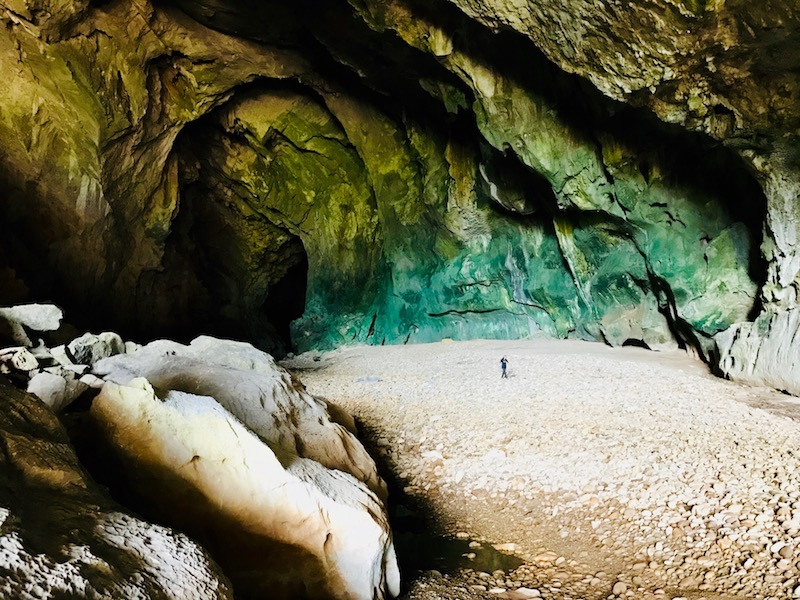 ---
Climbing
The huge area of Hinboun National Park is covered with Limestone Karst mountains.
There are hundreds of hills waiting to be climbed.
---
Trekking
The beautiful valley of Hinboun and the National Park are blessed with pure nature.
Ricefields, Villages, Rivers, Springs, Waterfalls, Caves, Underground Rivers waiting to be explored.