UNIQUE LOCATION IN FRONT OF LAOS BIGGEST BLUE LAGOON
09/05/2022
LAOS BORDER OPEN / RESORT FULLY OPERATIONAL
We are happy to announce that the Laos Border is opened since the 9.May 2022. Vaccinated people can enter Laos without any testing or other hassling. People without vaccine need to show a negativ COVID-Test not older than 72 hours.
Our Resort if fully operational and ready to serve our guest.
All activities are running normal.
10/02/2022
REOPENING PLANS - ONCE THE LAO BORDER IS FULLY OPENED
We have decided to reopen the resort again once the Lao border is fully opened.
In our eyes it is not fun to travel with all the nonsense restriction that are changing on almost daily basis. We cannot run a business under this terrible conditions with ongoing and never ending lockdown measurements.
18/12/2020
SPRINGRIVER LOUNGE IS READY AND OPEN
The construction of the SpringRiver Lounge has finished and our Lounge is ready to serve.
Enjoy magnificent views over the Hinboun River, limestone mountains & observe the daily lifestyle of the local villagers.
---> 24 comfortable Sofa Seats
---> 10 Bar Chairs
Welcome everyone to have a drink at one of the most scenic spots of Laos!
SpringRiver Lounge BAR
14/04/2020
NEW LOOP MAP DESIGNED BY HOBO MAPS
In cooperation with Hobo Maps we have created a new detailed map of "The Thakhek Loop".
Click on the image below to link you to the Hobo Maps Website.
07/02/2020
FULL PAGE ARTICLE IN VIENTIANE TIMES
On 7.February 2020 Vientiane Times Newspaper published an article about
THE LOOP & Blue Lagoon & SpringRiver Resort.
5/08/2019
RATED BY LONELY PLANET
THE BEST 6 PLACES TO STAY IN LAOS
We are proud to announce that LONELY PLANET has rated our resort among the best 6 places to stay in Laos.
Check out the list of the 6 places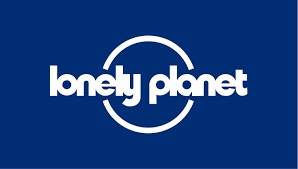 25/01/2019
KAYAKING AVAILABLE / BLUE LAGOON & HINBOUN RIVER
Kayaking in the stunning Hinboun valley is now available.
The Hinboun valley is one of the most pictures and untouched valley for doing kayaking and see the real local village life along the river banks.
KAYAKING THE BLUE LAGOON: Paddle & swimm in the 700 meter long blue lagoon opposite the resort.
Price LK50'000 per person - unlimited time.
KAYAKING HINBOUN RIVER: Start in SpringRiver Resort - End in Sala Konglor. Duration about 4 hours.
Price LK200'000 per person - incl. transportation back to resort.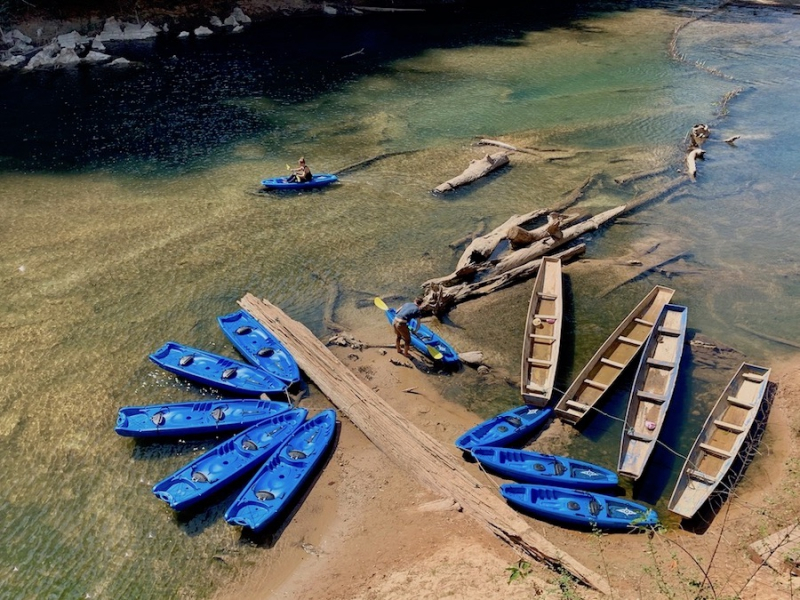 2/10/2018
FIRST ENGAGEMENT IN THE BLUE LAGOON
We congratulate Laura & Max for their engagement in the Blue Lagoon on 2.October 2018.
We wish you happiness and joy for your new life together as couple.
12/7/2018
DOUBLE PAGE ARTICLE IN LAOS AIRLINES MAGAZINE
"VOYAGE ON THE BLUE LAGOON"
During month August/September 2018 an article about SpringRiver Resort was published in the Laos Airlines Board Magazine and flying around the world.
Click for full Lao Airlines Magazine article
3/3/2018
ARTICLE IN LAOS NEWSPAPER ABOUT RESORT & BLUE LAGOON
"Lao Phattana Newspaper"
Some journalists wrote an interesting article about the Resort & Blue Lagoon.
21/7/2017
REFURBISHED BATHROOMS
Now all Riverview Bungalows come with a brand new refurbished bathroom.
Very clean and with all the necessary amenities.
12/4/2016
CONVERTED ALL RIVERVIEW BUNGALOWS TO BE TRIPLE
All our 6 Riverview Bungalows are now equipt with 1 Double & 1 Single Bed.
Suitable for 2 adult with 1 child.
1/9/2015
CHANGE OF OWNERSHIP & RESORT NAME
The Resort has a new owner since 1.September 2015 and is under
western managment. The ownership is by a Swiss and Thai couple.
The previous name of Sala Konglor has changed to be SpringRiver Resort.